Our commitment to sustainability
We firmly believe that environmental sustainability is the way forward and we practise what we preach! We've embedded sustainable practices all throughout our organisation, from office equipment to transportation. But we know that the right mindset is essential when it comes to making a real difference. That's why we adhere a lot of importance to cultivating awareness among our staff, freelancers and clients so that we're all contributing to a sustainable future.
Office equipment
Sustainability and a pleasant, healthy work environment go hand in hand. That means we go beyond recycling office waste and removing disposable kitchen utensils. We've taken great care in selecting energy-efficient kitchen compliances. All plastic has been replaced with environmentally friendly alternatives like ecological cups and wooden drink stirrers.
We've also enhanced our infrastructure to reduce environmental impact and protect our natural resources. For instance, by installing LED lighting and motion sensor lights, a rain water harvesting system to flush the toilets and digital meeting rooms with automatic screen extinguishing outside office hours. We use ecological water coolers by SipWell, a CO2 neutral company since 2020.
A sustainable future includes mindful food choices. Our in-house restaurant, Foodconcept, provides our staff with wholesome vegetarian dishes cooked with seasonal and local produce.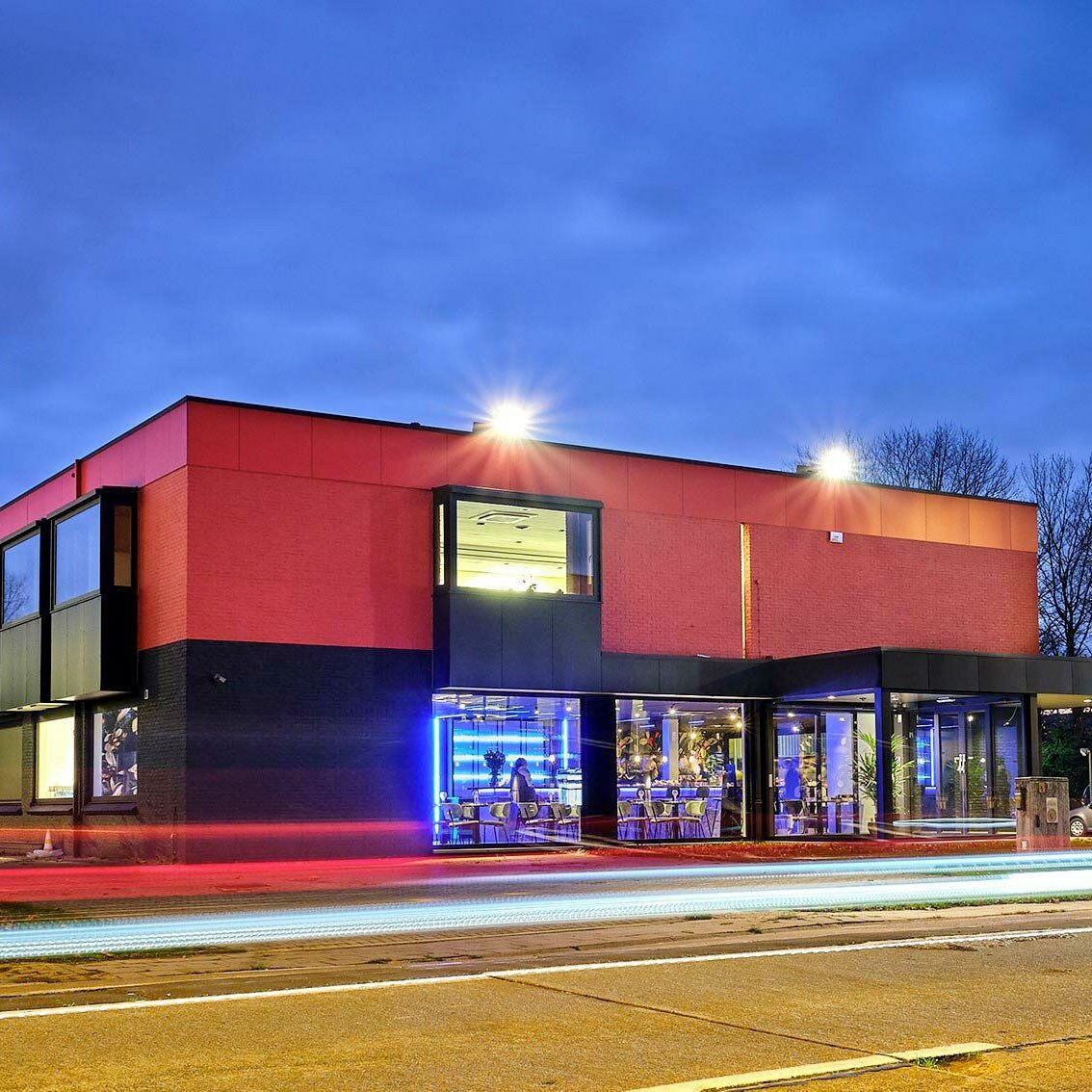 Sustainable practices & policies at work
We strive towards a paperless office and our printers are set to black and white printing by default. All new colleagues receive a reusable water bottle during their onboarding. As part of their company package, they earn eco-cheques which they can use on environmentally friendly products or services.
Our materials and decorations are sustainably sourced. We have our very own warehouse, packed with technical materials that are suitable for various kinds of productions. Depending on what we need, we'll take a look at what we already have before we'll consider renting or purchasing additional equipment. In terms of decorations, we'll also first resort to using our own. If we do need something specific, we'll scour the thrift shops.
Reducing carbon emissions on the road
To assist our staff in reducing carbon emissions on the road, we've implemented various company policies. We aim to have a fleet of 100% electrical company cars. Sarting in 2023 by modifying all new purchases tot full electrical. Additionally, we incentivise our employees with a cycling-to-work scheme and the option of using company electrical bikes, we provide charging stations for electrical vehicles and we subsidise public transport.
Our employees can opt to work remotely. If they prefer to or if they need to come into the office, or are booked for external productions,  we not only encourage them to carpool. We even provide transportation specifically for this purpose. hanks to our remote working policy and careful production planning, we're able to avoid any unnecessary commutes.
We gave our workwear a make-over!
We partnered up with 't Uniek to upcycle our merchandise and workwear! Rather than discarding brand new clothing with old branding, we decided to let 't Uniek transform them into stylish new garments. Curious to see how they worked their magic and helped us make a positive environmental impact? Watch our videos to discover how we gave our clothes new life.